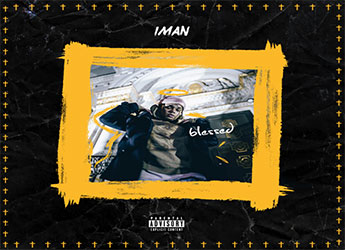 Iman releases his new album titled 'Blessed'.
Yonkers' artist Iman makes his SpitFireHipHop debut with his new LP. 'Blessed' is full of encouragement as it should be based on the titled. The album is a blend of what is happening in Hip Hop now and some boom bap from the heyday of Hip Hop as it pertains to production. The album consists of 12 track that will introduce you to Iman.
We really like what Iman has put together with this album. Our favorite tracks on the album would have be 'Holy' and 'Open Letter' featuring Haysuse and Rondon. Press play on the album and enjoy.