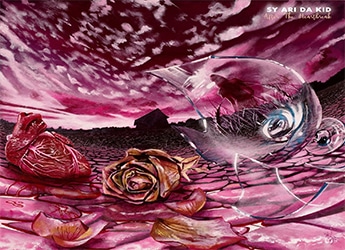 Sy Ari Da Kid closes out February with his new album, 'After The Heartbreak'.
As the month of love came to a close, Sy Ari Da Kid dropped his latest project right before the calendar change.
Following up on the January release of his standout EP, Better Safe Than Sy Ari, the Atlanta emcee strikes a decidedly different tone with his latest album, After The Heartbreak. Sy had speakers bumping from coast to coast with his Eric Bellinger featured lead single, "Read Receipts," now he comes through with 18 more tracks to rock to. Along with Bellinger, Sy recruits K Camp, Derez Deshon, Asiahn, Verse Simmonds, and more for his post-love themed release.
Says Sy Ari of the album: "There are 5 sides to every heartbreak. Hers and her homegirls, His and his homies. Then there are the facts of what actually happened after." Listen to those stories below, and expect a few visuals off of the project in the coming weeks.