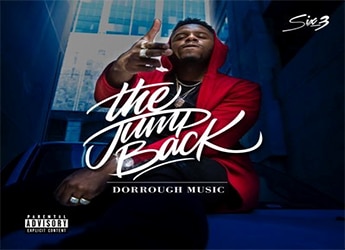 Dorrough Music returns with his new album titled 'The Jump Back'.
After being granted the keys to the city of Dallas and declaring July 28 as "Dorrough Day", Dorrough Music releases his album "The Jump Back". Dorrough, a Dallas native, has been teasing this album since early 2017 by releasing songs featured on the album like "Why My Fade So Fresh", "Non-Fiction" and his most recent single "Call Log".
"Jumping back into the music was easy because I never left," says Dorrough. "Teasing this album for a year caused much anticipation, but once you hear the album you'll know the wait was worth it."
Combining his inherent flair for infectious beats and his innate originality, Dorrough, alongside producers Q. Smith, 2Much, Cook, Nitti and Digi Norm of Digital University, produces a 14-track album for the urban world and beyond.