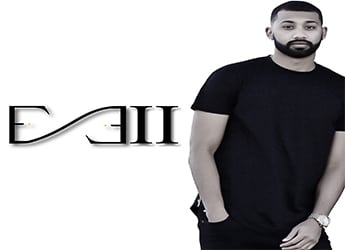 Enfenit returns with his debut LP titled 'Enfenit II'.
Houston-based hip-hop artist Enfenit premiered his new LP, Enfenit II  exclusively through The Word Is Bond on May 3. The album is a follow-up to the EP he released last year.The 10-track album delves into his journey as an independent artist and determination to overcome personal struggles he's faced. Enfenit is one of Houston's most talented up-and-coming  artists. Enfenit II offers a blend of trap and mid-tempo hip-hop songs.
Each track showcases his melodic rhyming style, especially on the lead single, "Fell Back". The music video premiered with the popular hip-hop platform Day & A Dream. They described the visual as the rapper finding solace in his lonesome. Enfenit said, "The song was written to inspire and embrace the importance of the bounce back over the setback. There's so much growth that comes with a bounce back and it always overpowers the set back."Enfenit II is a balanced project with multiple standout tracks like "Sorry" which highlights Enfenit rapping unapologetically about his committment to music. He shouts out H-Town as he raps candidly about readjusting his mindset.
"That sh*t old, I was young with ya. That attitude just don't fit ya. Looking at life like an old picture. You ain't tasting nothing, I don't roll with ya, and I don't get ya."
Tracks like "Off Topic" and "In Motion" are certified club bangers too with rattling bass lines and slapping drums. Enfenit's new album embodies key characteristics of Houston's underground hip-hop scene. The emerging rapper joined forces with H-Town legend, Tow Down to get the sound just right.
When asked about the new album Enfenit said, "Life slowed me down from releasing music consistently in the past. Whether it was financial or personal issues, but through those times I never stopped working on writing and never stopped working on building my skills and sound. In a way, I feel like I needed that time of not releasing anything to get to where I'm at now."
</center.