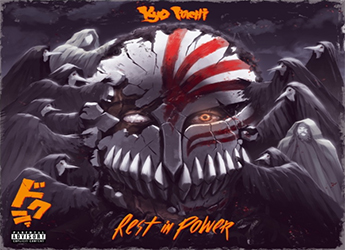 Kyo Itachi releases his new album titled 'Rest In Power'.
After "Musikyo" and "Genkidama" Paris's own Kyo Itachi is back with his third producer album "Rest In Power" dedicated to the memory of his mother!
Kyo is  in constant elevation to create this very special project during four years of hard work. Timeless, sample based Hip Hop music, produced with an arsenal of classic machines like the MPC 2000 XL and SP1200. Crunchy beats, crackling samples, razor sharp cuts and a roster of high caliber emcees like Sean Price (Rest in Power),Roc Marciano,Smoothe Da Hustler, Planet Asia, Royal Flush, Chino XL, Ruste Juxx, Sadat X, Craig G, Shabaam Sahdeeq… make the hearts of Hip Hop fans beat faster.