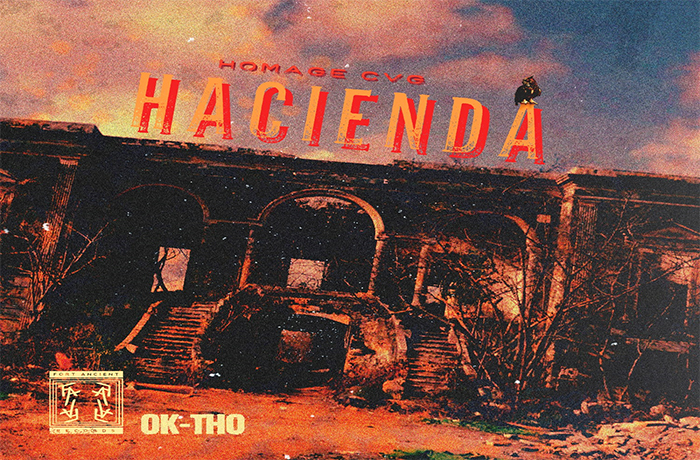 HOMAGE CVG shares his new 'Hacienda' LP.
Homage CVG drops his gritty western-themed LP Hacienda through Cincinnati hip hop label Fort Ancient Records in July of 2018.. The album is sponsored by national hip hop blog OK-Tho and features 15 tracks of dusty, hard-hitting boom bap beats and lyrical features from Rob Cave, Ill Mil, Boogie Bang, Bla'szé, Allen Poe, Vibe-One and CJ the Cynic.
This is the sixth individual album produced and composed solely by Homage CVG and further showcases the Cincinnati native's ability to provide a narrative and motif constructed around the cohesive feel of his production and sound. As a true throwback beat maker of hip hop's golden era, Homage has proven once more as one of the premier classic underground producers of his time.