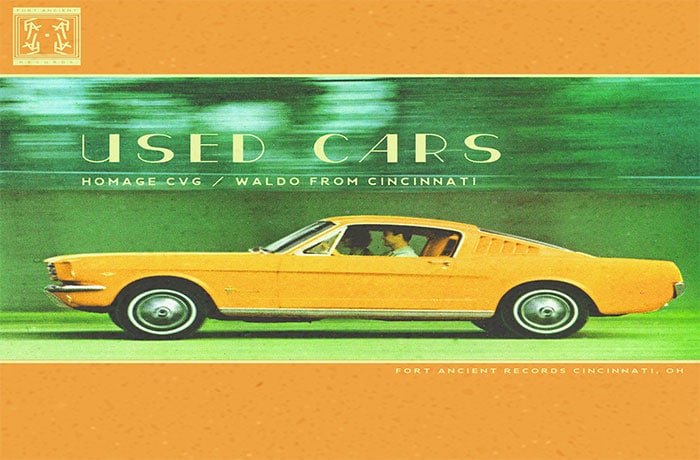 Waldo From Cincinnati and Homage CVG release the new 'Used Cars' album.
Used Cars is a super-crafted mosaic of samples that coalesces into another full length LP by Fort Ancient Records beat makers Homage CVG and Waldo from Cincinnati. The pair returns together after releasing their critically-acclaimed album, Grocery Choppin', which was named one of the best albums from Cincinnati artists by CityBeat Magazine in 2017.
The mostly instrumental project features lyrical appearances by Donwill, Jermiside and Ali Miller (fka Truck North). Fort Ancient Records is an independent beat collective in Cincinnati and was founded in March, 2017.