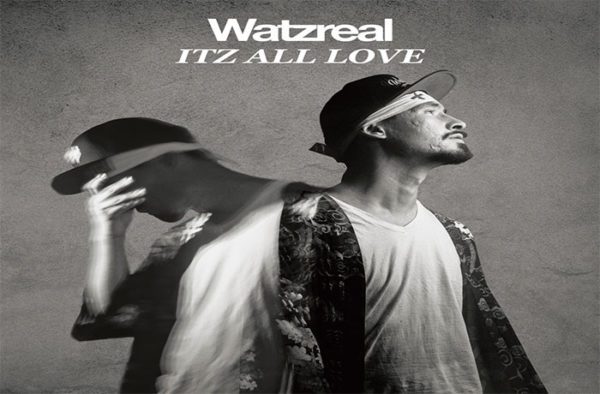 Watzreal shares his new album titled 'Itz All Love'.
San Francisco based artist Watzreal returns with his new full-length project Itz All Love featuring guest appearances including Cash Campain, Tone Jonez, and more! A true independent hip hop artist, Watzreal has been making a name for himself with back to back tours and countless live appearances across the Bay Area.
With an energetic live show and relatable lyrics, it's easy to see why fans have been connecting with this Berkely, CA raised MC more and more with every release. Showing his softer side, Watzreal taps producers 80Seven, Tone Jonez, Curtiss King, TOPE, and J.D. Beatz for his new love-inspired album. A mixture of Soul, R&B, and of course Hip Hop, Itz All Love has a little something for everyone. Tone Jonez appears on the smooth lead single "Better" which also doubles as Watzreal's cinematic Official Music Video directed by Luis Montoya.
Exploring the themes of love, relationships, sex, drugs, and more Watzreal steps out on his own with very little features for his third official album. Press play on the opening track "Lucy Liu & Keanu Reeves" and take a trip with Watzreal on his new album Itz All Love, also be sure to watch the official music for "Better" below.