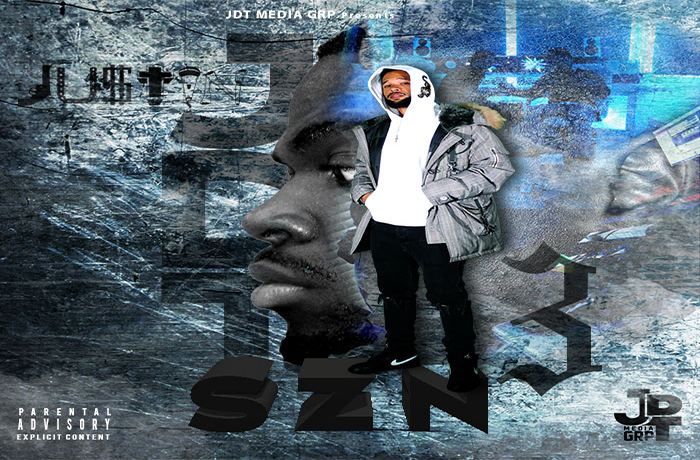 JU$TIN begins 2019 with his new 'JDT SZN 3' album.
JDT Media GRP Artist/C.E.O., JU$TIN kicks off 2019 on a good note with the New Year's Eve release of his 3rd project of 2018. "JDT SZN 3" is a collaborative effort between JU$TIN and North Carolina's own RJ3re, who produced the entire project.
JU$TIN and RJ3re linked up back in 2015, when they connected on the underground smash, "Boo$t My Ego" to much HipHop blog fanfare. Working remotely from LA and NC via email and twitter, they were able to collaborate on this 8 track project. "JDT SZN 3" is the third installment of JU$TIN's "JDT SZN" series and includes the bangers "Boo$t My Ego" and "I Need My Reparations," as well as some new hits that JU$TIN & RJ3re have cranked out.
RJ3re's uptempo bass-rattling production complements JU$TIN's raspy vocal delivery. Each song on the project has a message that people can relate to, whether it's the subject of mass incarceration on the song "One Time Only" or the lack of character in people on "Asset or Liability" or the fact that trust isn't valued as much as it used to be on "Gut Feeling." Amongst all the serious topics,
JU$TIN shows us you still gotta have fun and enjoy your life.on the club-friendly track "Lonzo Ball."