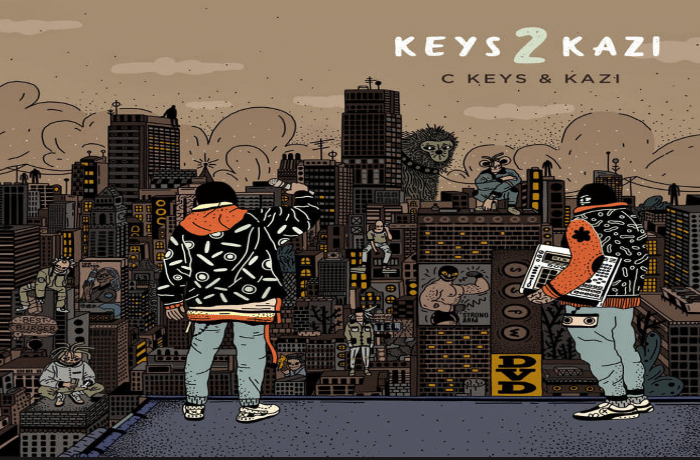 C Keys and Kazi release their new 'Keys 2 Kazi' album.
"Keys 2 Kazi" is the product of seventeen years, two states, several careers and numerous relationships. That's what transpired since Bay area born emcee C Keys and Oxnard CA native Kazi initially linked up and the completion of their first full-length work together.
Released via Below System Records, "Keys 2 Kazi" is twenty three tracks of cosmic funkin', lo-fi smackin' beats and soundscapes that slip effortlessly between bangers, sound collages and soulful joints.
Though well known for his emcee work over the past two decades with such notable friends as Madlib, Oh No and The Lootpack, the upcoming release is a grand showcase of Kazi's work as a producer and only appearing on one song as a lyricist.
Speaking on the album Kazi said "it's dirty, dirty, dirty beats and puts me in the mindset of a 90's album." Though the duo can't agree on what year they initially met (when C Keys was known as The Infamous MC) they can agree that the seeds for the album started in 2016.