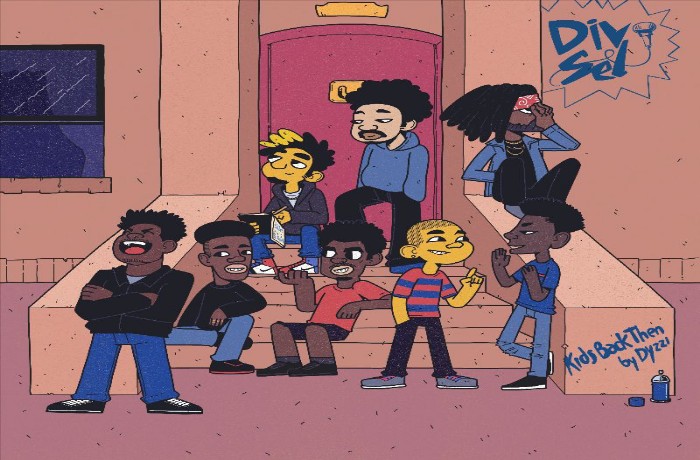 Dyzzi from DivSel drops his new 'KidsBackThen' album.
"I'm honestly not too fond of the times of today and I usually just look around/think about my old friends, discontinued establishments that I used to go to, old routines, times when everything was carefree to me and albums and cartoons I grew up on." Youthful old soul, emcee Dyzzi from DivSel (FKA Dyzzi) speaks on his musical mind-set.
Though barely old enough to down a brew legally, this Chicago native/Milwaukee resident somehow can reach back to before he was even alive and channel the earnest lyrical skills of 90's emcees and the ethereal jazzy quality of Hieroglyphics and Native Tongues tracks.
Dropping his second full-length in less than a year "KidsBackThen", the DivSel crew general says "I've been writing and plotting this album since 2016, when I was still in high school. I actually wrote and completed my last album "Same Clothes As Yesterday" after I started this one because I wanted an appetizer out while I finished this one."