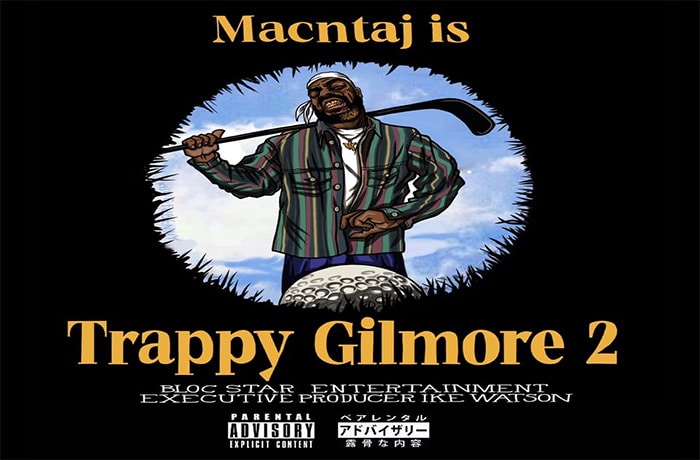 Macntaj releases his debut album, 'Trappy Gilmore 2'.
Seattle artist and a recent Bloc Star Entertainment signee Macntaj releases his long-awaited debut album, Trappy Gilmore 2.
A follow up to the fan-favorite mixtape Trappy Gilmore, Macntaj continues to deliver hard-hitting bars and crisp delivery over trap-influenced production. First breaking onto the scene with his collaboration with Bassnectar, Macntaj has since been killing stages all over the country, all while building up a cult-like following in the Northwest region.
Originally hailing from Sacramento, Macntaj has received praise and love from the regions OGs such as X-Raided, C-Bo, Brotha Lynch Hung, and more. Last week Macntaj dropped the captivating visuals for his single Ochit Wally, featured by The Source Magazine, and this week he returns with 10-track album titled "Trappy Gilmore 2." TG2 is a hard-hitting, unorthodox approach to modern-day trap music, much like Adam Sandler's golfing technique in the movie, Happy Gilmore.
If you had to put a label on Taj's sound "Intelligent Street Rap" might fit well, as Macntaj past pain leaks through his music as a man who is today trying to better himself and his community around him. With features from XXL, 2Dopeboyz, and more for his work with Gunplay – the sky is the limit from this young artist breaking out on the West Coast.