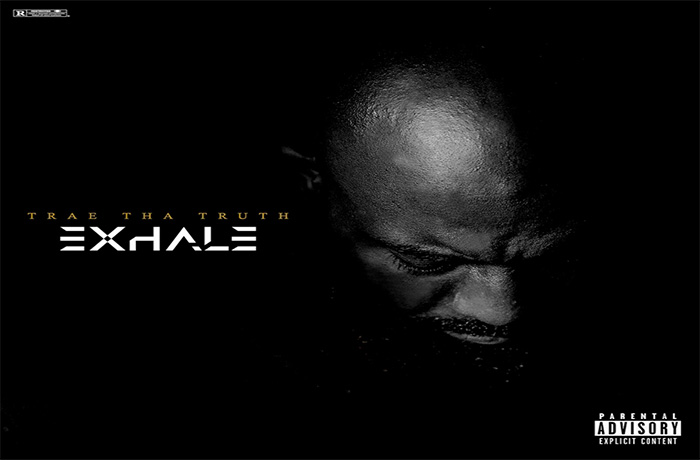 Trae The Truth releases new album, 'Exhale'.
Undeniably, Trae The Truth is Houston royalty.  With a storied career and a revered discography, whenever Trae decides to bless the masses with a new project—his rabid fan base awaits with fevered anticipation.  Everyone can Exhale now though, release day is here!!
With Exhale, Trae went against the grain and carried a twelve-track project with no guest features.
Leading up to the release of Exhale, Trae visited the The Breakfast Club and DJbooth where he extolled the values of fatherhood with his infant daughter in tow spearheaded two Silent (Headphones) listening parties in Houston and NYC, "Blessed The Booth" with Tidal, played "This Or That" with HotNewHipHop, and gave Sirius ("First Play") and VEVO ("CTRL") unforgettable performances.  Trae also sat down and chopped it up with Whoo Kid and Apple Music. 
After releasing three singles, including the touching dedication to Nipsey Hussle "Nipsey," "Slidin" which he premiered with Complex and the album's title track which was premiered by HipHopDx; Trae The Truth's Exhale is now available via EMPIRE.