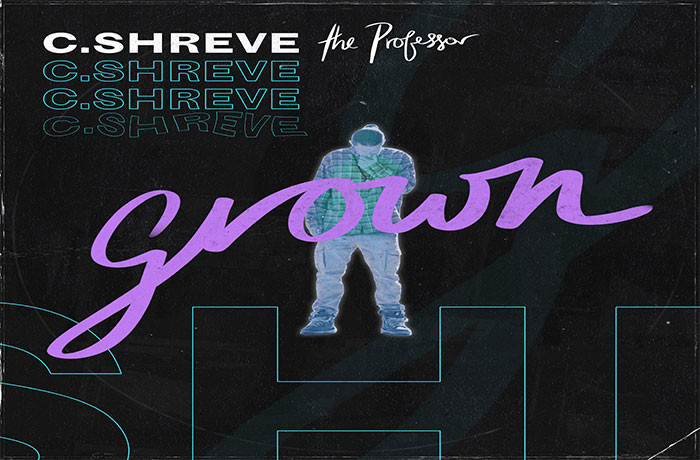 C.Shreve the Professor releases new 'Grown' album.
North Carolina's C.Shreve the Professor released his new album GROWN. He'll be celebrating with release parties this week in Boone and Asheville, NC and setting off on the southeast leg of his You Don't Look Like Rappers Tour with Jarv as well.
GROWN is a collection of songs that Shreve says came about simply from trusting the creative process. Several of the songs allude to the idea of getting lost in the creative space (Gone, Minds Outta Order) or to finding the creative spark (What We Are) and bringing it to life.
"The album concept reflects the way each song came into being. The song idea would be the seed, then it just needed soil, water, and light. Nothing was forced. It was a very natural process of unfolding each concept. I didn't go into it like I was planning to make an album called Grown–it was just me recognizing what I was doing and then kind of going with it."