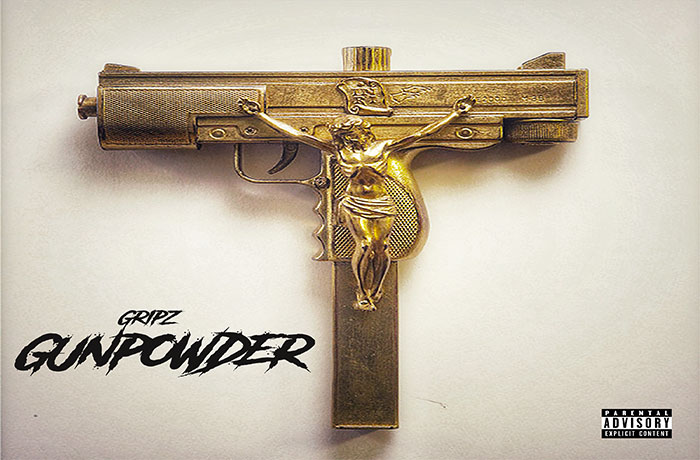 Gripz drops his new 'Gunpowder' album.
We first learned of Gripz back in 2014 when we first featured his 'One Bar' single. We can says with him, he has been spitting the same since then. When we says he has been spitting the same, we mean he has be giving us the hard-core boom-bap since day one.
Today he returns with his new album 'Gunpowder'. The production is flawless as it provides the boom-bap that we expected. His rhymes are still dark and gritty. Gripz is an artist that you should get to know as he adds something a little different than the norm. Be sure to purchase the album here.
Gunpowder Tracklist:
Disrespect (Prod. By NY Bangers)
Blood on the Hieroglyphics
Round In the Chamber Ft. Ransom (Prod. By Geronimo X)
God Scent (Prod. By Chup)
Ruthless (Prod. By Geronimo X)
Gunpowder (Prod. By Chup)
Ether vs Takeover (Prod. By NY Bangers)
Eulogy (Prod. By NY Bangers)
Snakes (Prod. By Johnny Slash)
Gimmicks Ft. Rigz (Prod. By Boger)
Sharks Ft. J.R. (Prod. By Boger)
Beautiful Burial (Prod. By DreamLife)