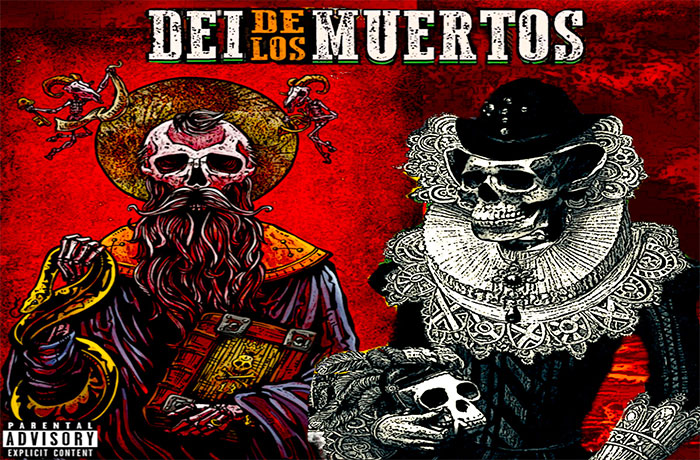 Lupus Dei shows his prowess on this new 'Dei Of The Dead' album.
Lupus Dei of the Home Team drops this new project titled 'Dei Of The Dead'. He connects with producer Str8bangaz who provided some bangers for Lupus Dei to spew nasty rhymes on.
Lupus Dei is targeting artists on this new album. As the title leads us to believe, this is the day of the dead for many of these artists. Yellow Balaclava lends his creativity for the concept and imagery.