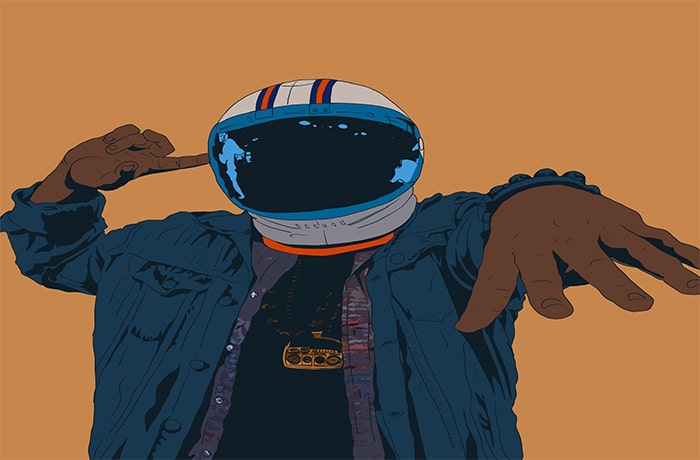 MH The Verb begins the first quarter of 2020 with this new 'Space Ninja' album.
Rapper, producer, and DJ MH The Verb and his ArtHouse95 collective uses a compelling form of Afrofuturism to make social and political commentary through fusions of digital media, visual art, and music in their Afronaut series. Kicking off in 2017 with the Afronaut LP, the conceptual multimedia series tells the story of a Black heroine from the future who travels back in time to inspire the world in our current day. Today (2/28/2020), MH The Verb continues the saga with the release of its third installment, the Space Ninja LP.
Available now on all digital streaming platforms via FourFingerDistro, the album's sound is heavily inspired by the way Hip-Hop acts like The Coup used funk to promote their activism. Influences from the abstract compositions of songs from Outkast's Stankonia and Q-Tip's The Renaissance are also apparent. Producer Buscrates 16 Bit Ensemble and Philly Jazz/Fusion duo Trap Rabbit help blend jazzy East Coast boom-bap with spacey West Coast funk over live band arrangements. The automated computer vocal interludes serve as an homage to A Tribe Called Quest's Midnight Marauders.
The Space Ninja album title was inspired by conversations MH The Verb had with his elders and peers in a local Bay Area community group for Black men regarding the controversial use of the "N" word. In this case, the word "Ninja" replaces the sensitive, racially-charged epithet "out of respect for the ancestors", says MH.