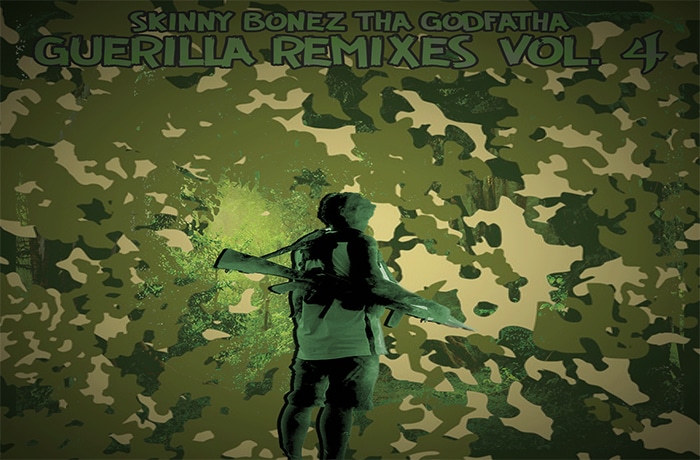 Skinny Bonez Tha Godfatha releases new 'Guerilla Remixes Vol. 4' project.
Skinny Bonez Tha Godfather last landed on our page in January with The Socialist as the two released their 'Godfatha of Sol' EP.
Today Skinny Bonez Tha Godfather releases 'Guerilla Remixes Vol. 4' which is the 4th remix album in the remix series from the producer.
This project features a lot of remixes sent to SKinny Bonez Tha Godfather from MCs and some remixes from remix contests and acapella's found online.