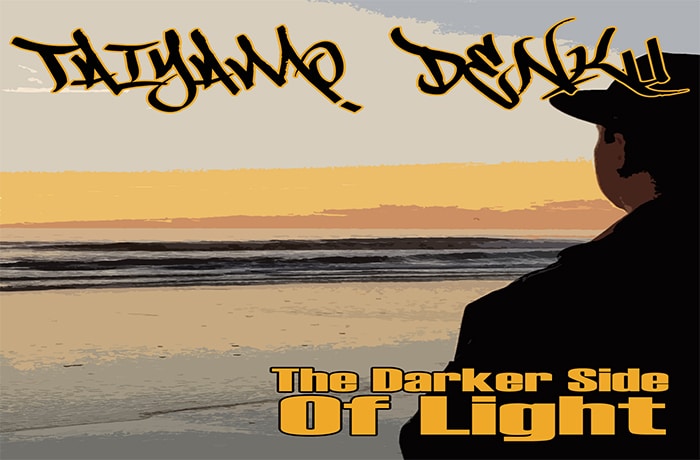 Taiyamo Denku delivers his new 'The Darker Side of Light' album as promised.
During this time of shelter and confinement Taiyamo Denku, the Milwaukee native and emcee still decides to move forward with his newest album "The Darker Side of Light". He has spent the last few months teasing with singles from the album. Now the date is here that he original stated it would drop and it did just that.
Taiyamo Denku claims this is his best album to date. And why not, he has a new producer, great features and alot of lyrics to prove that to you. Bo Faat the German based producer crafted all the production on the project and the thing he does best is make beats that you can feel but that also help the lyrics come through alot better.
This album has a very good , yet strategic placing of features. Including Killah Priest, 38 Spesh, Planet Asia, Che Noir, BIG SHUG, Cambatta and more. The album has a good vibe and concepts that will keep you listening from start to finish. Get your copy and support artists through this hard time.