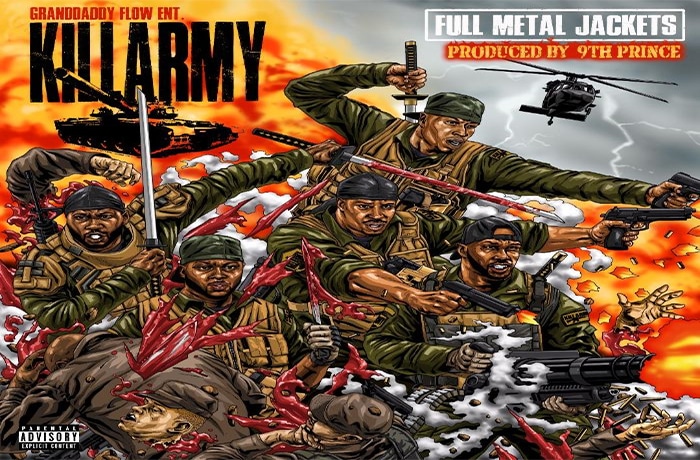 Killarmy releases the new 'Full Metal Jackets' album.
Wu-Tang Clan offspring, Killarmy, unveils the tracklisting and artwork for their upcoming release "Full Metal Jackets", the fourth official studio album from the militant-minded brigade. Killarmy General and front-man, 9th Prince, declares, "This is the best Killarmy album yet.
This is the vaccine the world desperately needs during our current global pandemic, we are showing up for duty, healing the spirits of the people while also waking up the deaf, dumb and blind."
'Full Metal Jackets' features by El Camino, Willie Da Kid, Ill Bill, Masta Ace, Cappadonna and Planet Asia to name a few. Press play on the album below.