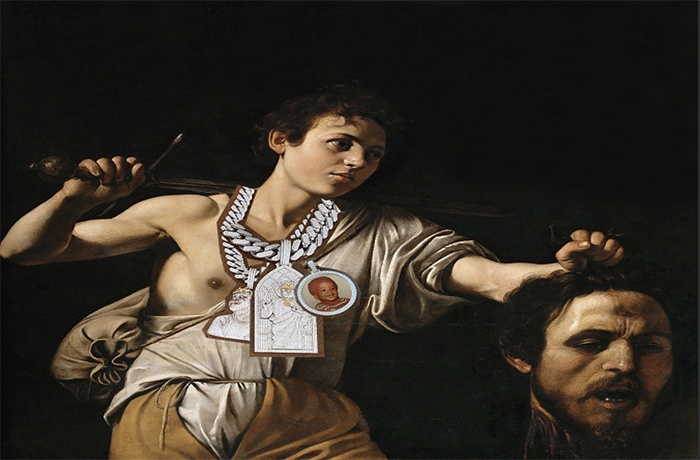 Westside Gunn releases the new 'Pray For Paris' album.
Buffalo artist/ Griselda label head Westside Gunn has released his biggest LP to date in Pray For Paris, out now via Griselda Records. The album features Griselda artists Conway The Machine and Benny The Butcher along with Grammy-winner Tyler, the Creator, Wale, Joey Bada$$, Freddie Gibbs, Roc Marciano, Boldy James, Billie Essco, Joyce Wrice, Keisha Plum and Cartier A Williams. 
Pray For Paris marks Gunn's first collaboration with DJ Premier with additional production from Tyler, the Creator, Alchemist, Daringer, DJ Muggs, Jay Versace and more.  Recorded in just two days in Paris the album was not planned before Virgil Abloh invited Gunn to the country for his Off-White fashion show.
Ever the aesthete and it being Gunn's first time out of the country he felt inspired by the city to create the album. 
The creative relationship between powerhouse designer and Gunn has long been talked about and materialized through the use of Gunn's music in his Off-White Fashion Show and creative direction for Griselda's Hype Williams directed "DR BIRDS" video, but with Pray For Paris, Virgil & Gunn took their collaboration one step further in his design of the album art. Making use of Caravaggio's painting David with the Head of Goliath mashed with Virgil's aesthetic it represents Gunn's path within the industry.
Furthermore, the album is an amalgamation of Griselda's grimy production/new school boom bap style with new collaborators creating Gunn's biggest and most compelling project to date. 
PRAY FOR PARIS TRACKLISTING
400 Million Plus Tax
No Vacancy [prod DJ Muggs]
George Bondo ft. Conway The Machine & Benny The Butcher [prod Daringer, Beat Butcha]
327 ft. Joey Badass, Tyler, the Creator, Billie Essco [prod Camo Monk]
French Toast ft.. Wale, Joyce Wrice [prod Camo Monk]
Euro Step [prod Conductor Willams]
Allah Sent Me ft. Benny the Butcher & Conway The Machine [prod Daringer]
$500 Ounces ft. Freddie Gibbs, Roc Marciano [prod Alchemist]
Ver$ace [prod Jay Versace]
Claiborne Kick ft. Boldy James [prod Alchemist]
Shawn Vs. Flair [prod DJ Premier]
Party Wit Pop Smoke ft. Keisha Plum [prod Tyler, the Creator]
LE Djoliba ft. Cartier A Williams [prod Bohemia Lynch]