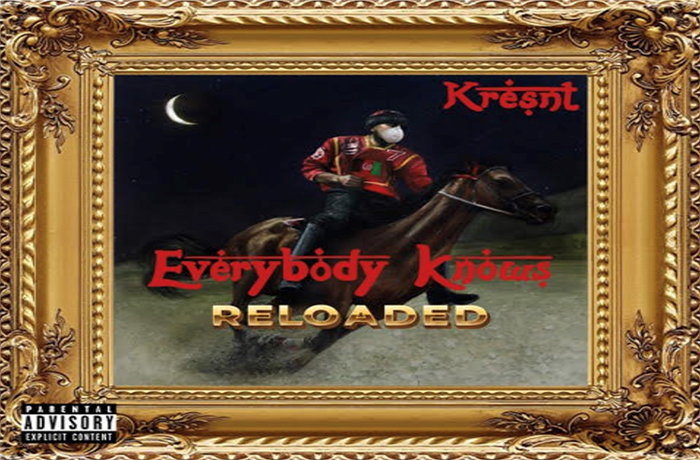 Kresnt makes his SpitFireHipHop debut with his 'Everybody Knows Reloaded' album.
Recently, fans caught wave of Kresnt's latest single, "Never Picked", featuring No1-Noah and Lidnesty. As of today, fans can now stream his latest project, 'Everybody Knows Reloaded,' on platforms everywhere.
The album was produced entirely by 100 x Platinum Producer, Ken Lewis. The tracklisting includes features from Roney, Nani Beats, Licka Rish and many other talented guests. Currently, singles from the album have spawned over 6M streams collectively.
As you review, pay close attention to lead singles,"Never Picked"and "Interstellar." Listen to the album from Kresnt below.