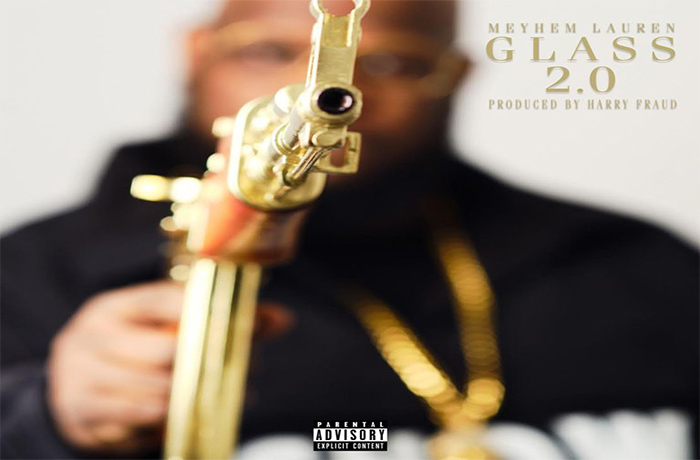 Meyhem Lauren and Harry Fraud release the 'Glass 2.0'.
"Me and Fraud had a bunch of unfinished music in the stash that was recorded during the time that we made the original Glass project. During quarantine, extra spices were added and a new dish was born. To make a long story short, sometimes the leftovers taste better than the initial meal" Meyhem Lauren commented.
Glass 2.0 contains three new songs which were newly recorded and produced, including, "Poseidon's Wrath," "Root Of Evil," & "Bail Money") and it's the first time the tracks have been released in digital format and all with new production.
"Glass 2.0 came to being during the recent quarantine. Meyhem and I had some new records and a bunch of demos and that we hadn't done post production on yet" Harry stated. "So over the course of about a week in May, I locked in and pretty much tore the songs apart production wise. Then rebuilt them into what would become this project."