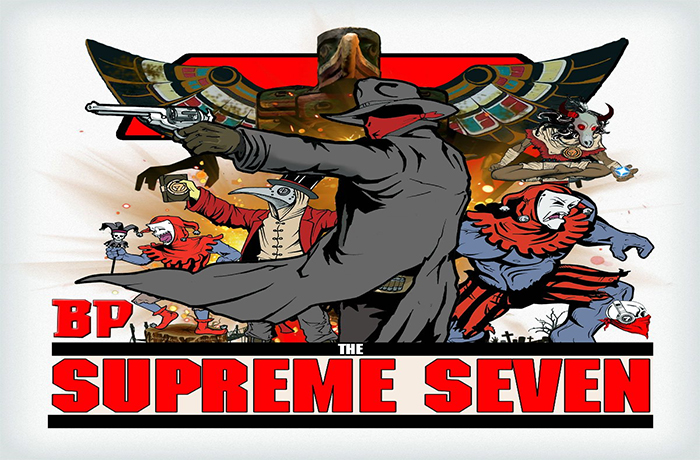 BP releases his new 'The Supreme Seven' album featuring some of the best spitters in Hip-Hop.
BP unleashes his debut album by enlisting some of Hip-Hop's lyrical heavyweights to bring you an epic experience. The album is stacked with beats that bang, potent rhymes, and a narrative that makes the listener feel like they have embarked on a journey.
BP describes the album as a modern day western full of legendary gunslingers and new fire spitters. Seven Songs Seven MCs. RJ Payne, KXNG Crooked, Ras Kass, E Class and Young Poppa (of The Hoodies), Tragedy Khadafi, and Nature (of The Firm).
Many of the MCs listed have recorded numerous songs and even full projects with BP and the chemistry shown on those projects is displayed here again.
[jwplayer player="1″ mediaid="130823″]
Tracklist "The Supreme Seven"
1 Gunsmoke ft RJ Payne & E CLASS (The Hoodies)
2 Target the Next One ft Ras Kass, Tragedy Khadafi & KXNG CROOKED
3 Constantly Armed ft Tragedy Khadafi & RJ Payne
4 Spark of Life ft Tragedy Khadafi, E CLASS & Young Pop (The Hoodies)
5 So Many ft Nature (The Firm)
6 New Day ft Nature & Tragedy Khadafi
7 Off the Grid ft Ras Kass