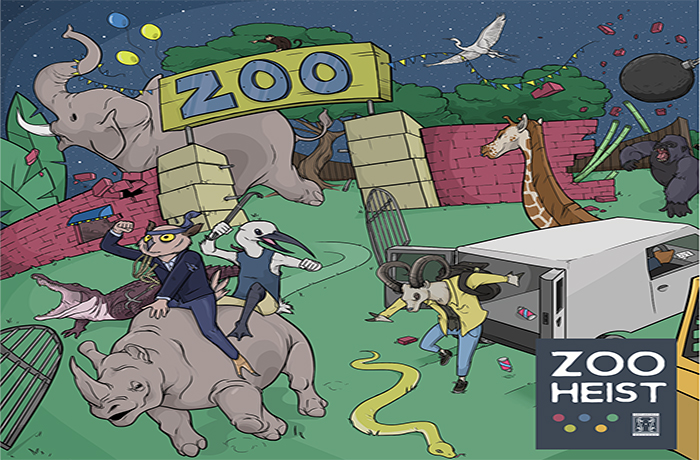 Fort Ancient Records drops off this new instrumental album titled "Zoo Heist."
Zoo Heist is the third major album from the entire cast of the Cincinnati beat collective, Fort Ancient Records. It was produced not only by the five member producers, but also by many hip hop friends and community members who helped inspire the album to move in great and unexpected directions.
The freeing of the zoo represents a mass creative expression of individuals that cannot be contained to one sound or style. Music is a wild thing; it must roam freely. The previous two Fort Ancient Records collective albums include Gatsby (2017) and First Team (2018).
Fort Ancient Records is a Cincinnati beat collective specializing in thematic projects of sample-based boom bap production and refined accompanying visual art. It is made up of producers Homage CVG, Waldo from Cincinnati, Samuel Steezmore, Dren AD and Phonophage.