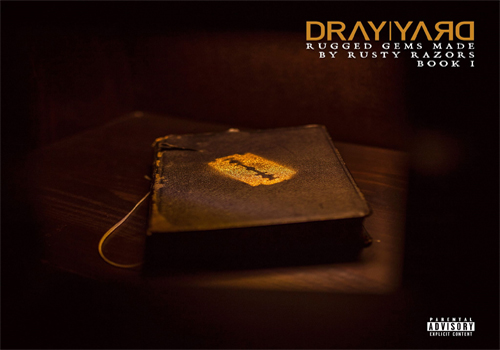 Dray Yard drops off his new album titled "Rugged Gems Made By Rusty Razors."
Dray Yard drops the 1st volume of his magnum opus "Rugged Gems Made By Rusty Razors, Book I." Fully produced by Dray Yard himself, this monster album features the incredible roster of MC's: Nowaah The Flood, Jamal Gasol, GeneralBackPain, Killy Shoot, Deuce Hennessy, All Hail Y.T., SageInfinite, Killa Kali, Heem Stogied, Phyba, Vinny Vindetta, King Coldpack, Chuck N Lock, Boob Bronx, Stoop Rebel Murda, 1 Shot Spitune, Haleem The GodBrother and many others.
Press play on the album below and let us know what you think. Dray Yard only works with really emcees so we are interested in what you think.