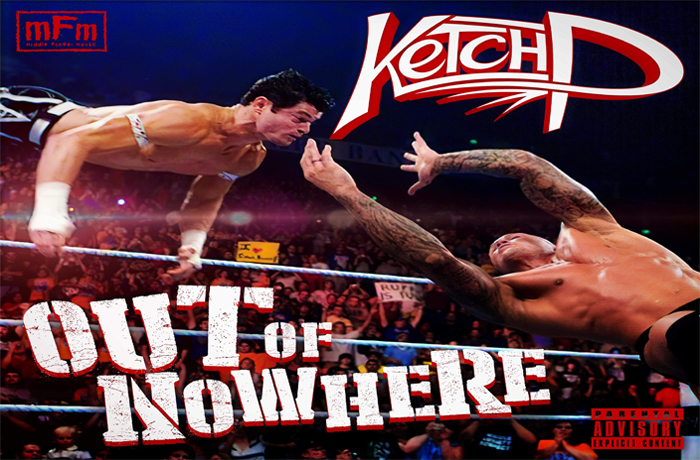 Ketch P drops off his new "Out Of Nowhere" album.
Detroit Emcee/ Middle Finger Music Representative Ketch P drops a brand new project "Out Of Nowhere." The album came about over a phone call last week between Ketch P and Detroit producer Foul Mouth, they came up with the idea to write, record, mix, master a new project in a week's time, that's how the title out of nowhere came about.
"Out Of Nowhere" features Rim, Bub Rock, Bang Belushi, A Minus, Aaron Taylor and Production from simple cuts, foul mouth, Nolan the Ninja, Jimbo Slice, Big Daddy Chop, Chanes.