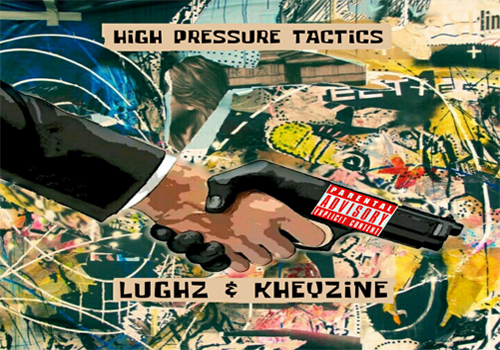 Lughz and producer Kheyzine release the new "High Pressure Tactics" album.
Lughz connects with producer Kheyzine for this new album titled "High Pressure Tactics." Lughz is know for real reality rap and he gives it to us on this new album.
The productions on "High Pressure Tactics" is something similar to a score for a movie. What do you do when the pressure become too much to withstand? Lughz and Kheyzine are putting the pressure on cats with this new album. The album features the likes of Killy Shoot, Indigo Phoenyx, Whata Mess, and The Deity.V.