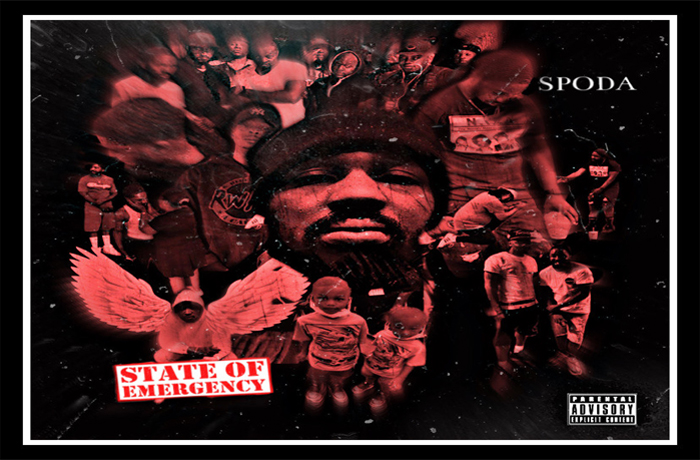 Spoda releases his latest in this "State Of Emergency" album.
Spoda joins us today his new album titled "State Of Emergency." With the current situation in our country and around the world, the title of this album is perfect. The title track includes bars from Bub Rock and was produced by Foul Mouth.
Spoda really goes into his bag on "Heavy Weight" produced by Martello. "I spit what I go through, or sh*t that I been through, they giving you other ni**as story, sh*t they ain't been through." "Heavy Weight" is one of our favorite tracks on the album along with "Walk-A-Thon" featuring Ty Farris.
Spoda continues to bring forth the fire for the fans of Hip-Hop. Press play on the album and leave a comment below.