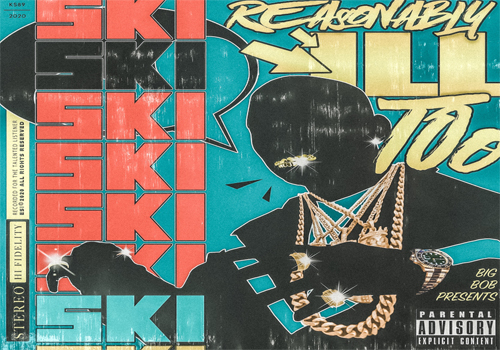 BigBob and SKI release their new collaborative "Reasonably Ill Too" album.
Visionary producer BigBob, teams up with rising emcee SKI, on this vanguard album "Reasonably ILL Too." The album feels familiar and fresh, with a tried and true formula and a melodious soundscape reminiscent of the 90's East Coast boom bap golden era.
Ski's lyricism is laced with stellar song writing with dope references to current pop culture and modern linguistics. Ski uses his originality to intertwine witty punchlines, impactful wordplay with simple and suave delivery.
BigBob marks the sound design with slicks productions throughout. The tracks shift-shapes from hard, gritty beats to a cocktail of soulful R & B sounds & bright instrumentals.
The album stays grounded with features from legacy emcees Jaz-O and Sauce Money but at its core it's a modern pitch with inspiration from Jay-Z's Reasonable Doubt and Nas' ILLmatic. Thematically, Reasonably ILL Too is a devotional street tale and an instruction manual artfully contributing to the hip-hop culture.