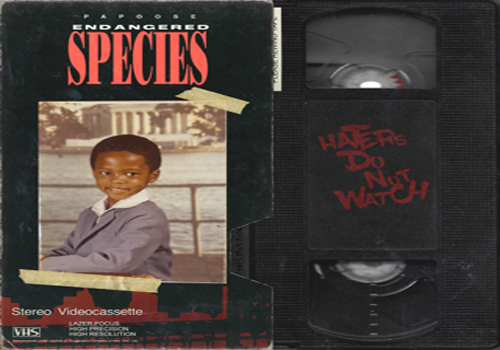 Papoose releases his new "Endangered Species" album today.
Pap's last project, Underrated, was a project centered on his overlooked status and the setbacks, complications and the resiliency of his family. In short, it was a tribute to Black Love.
Now, Pap is back and hungrier than ever with Endangered Species. With his return, the topic matter shifts as Pap lasers in as only he can on Black Culture, Black Health, Black Lives Matter and Black Survival.
True artists are indeed an Endangered Species these days; we rarely exist anymore! "Our people are an Endangered Species and we are being shot down by police every other day" Papoose exclaimed. With everything else we have to deal with on a daily basis, so many of us became victims of Covid-19. "I didn't as so much choose the title for this album, as it did choose it for me."
Papoose's Endangered Species is now available and features appearances from Conway The Machine, French Montana and DJ Premier.
You can now purchase, add and favorite Papoose's Endangered Species album at your preferred DSP: https://cmg.ffm.to/endangeredspecies.