Haddy Racks drops his third #Mixtagram Volume 3.
Haddy Racks presents the third installment of his #Mixtagram series, which highlights his Rackateering mixtape hosted by DJ Kay Slay. This visual mixtape has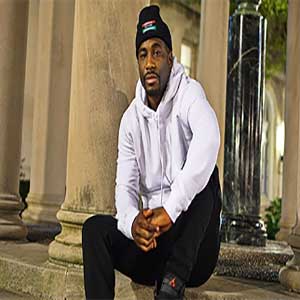 five freestyles over beats from Beanie Sigel, Mobb Deep, Nas and 50 Cent, and two original tracks all set to one-minute videos crafted for Instagram, filmed by Naturell Lewis.
Tracklist
1 – I Don't Think They Know" ft. Ran Christian
2 – Fully Loaded Clip
3 – G'd Up
4 – Live My Life ft. Ran Christian, prod. by Chopz165
5 – Warrior ft. Melo, prod. by DaMVPz
6 – Take A Moment ft. Ran Christian
7 – Quiet Storm
[jwplayer player="1″ mediaid="100488″]
[jwplayer player="1″ mediaid="100489″]
[jwplayer player="1″ mediaid="100491″]
[jwplayer player="1″ mediaid="100492″]
[jwplayer player="1″ mediaid="100493″]
[jwplayer player="1″ mediaid="100494″]
[jwplayer player="1″ mediaid="100495″]