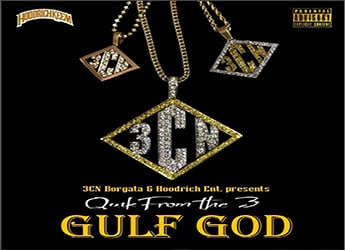 Quik From the 3 debuts on SpitFireHipHop with his 'Gulf God' mixtape.
Hailing from Mobile, Alabama, Quik From the 3 combines his coastal flavor with his experiences in the streets of Atlanta. With songs produced by Nard & B, Concept, and Scott Styles and features by Bu Da Local and Tariq Reyhan, Quik's topics in songs like his single, "Through the Roof," and "Bareface" discuss money and the streets in true Atlanta trap fashion, but with a refreshing yet familiar sound.
'Gulf God'Â by Quik From The 3 sounds, most of all, like the Gulf Coast, so press play and dive into The 3.