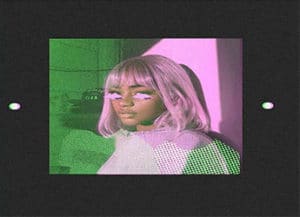 JMZ debuts on SpitFireHipHop with 'Let Me Be Great' mixtape.
JMZ releases his eleven-track debut mixtape titled'Let Me Be Great'.
JMZ's mix of styles is dizzying; in part echoing the kind of sample technique you'd find on Kanye West's 'The College Dropout', but with a beat that'll chew your food up, put the shit back in your mouth and help you swallow. The mixtape comes to you via new music blog and label Province, JMZ said:
"I'm super happy with how it came out. It took longer to finalise than I thought, and it went through so many changes in every aspect but now I think its where I want it to be. I'm trying to represent for the producers that don't get enough credit."
JMZ, a former Music Technology student, cites the likes of Sango, Boi 1da, and Just Blaze as key inspirations when making music. Add that to the influence of Kaytranada & Mike WiLL Made-It and JMZ's lurching, other-worldly take on Trap and Hip Hop begins to make sense. From humble beginnings [a Macbook, set of Yamaha HS5s, a midi keyboard and a whole load of YouTube tutorials], the British producer is now ready to enjoy "doing what I love, which is making music and being creative."
Follow JMZ on Facebook, Twitter and Instagram for updates.