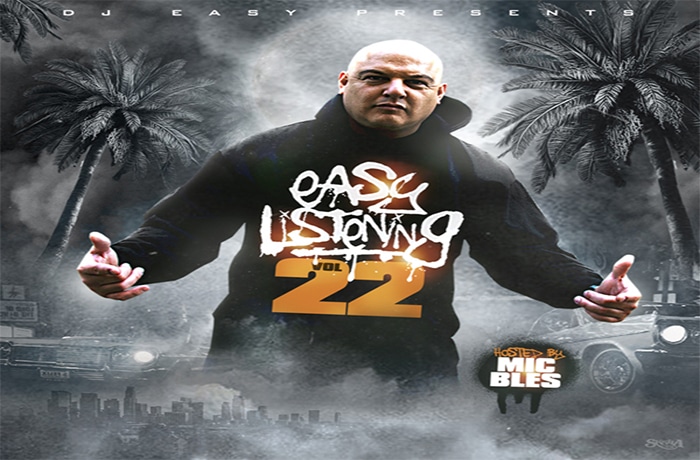 DJ Easy makes his debut on SpitFireHipHop with his new Easy Listening Vol 22 Mixtape.
DJ Easy drops the next part of his mixtape-series "Easy Listening"! Vol. 22 is hosted by MIC BLES from Oxnard and comes with new and exclusive tracks from Mic Bles, EllMatic & MpDrees24, Kane, San Quinn, Ca$his, Pawz One, DJ Dister, Akrobatik, M.W.P. and Senica Da Misfits.
Also featured on the mixtape are Archie Bang, Tanya Morgan, Anwar HighSign, Thonio, Justo The MC & BVU, The Unlikely Friends, Planet Asia, Jamo Gang, MC Eiht, Locksmith, Xzibit, Ras Kass, Beeda Weeda, Yukmouth, The Good People, Carta P., Wiz Khalifa & Bodybag Ben.