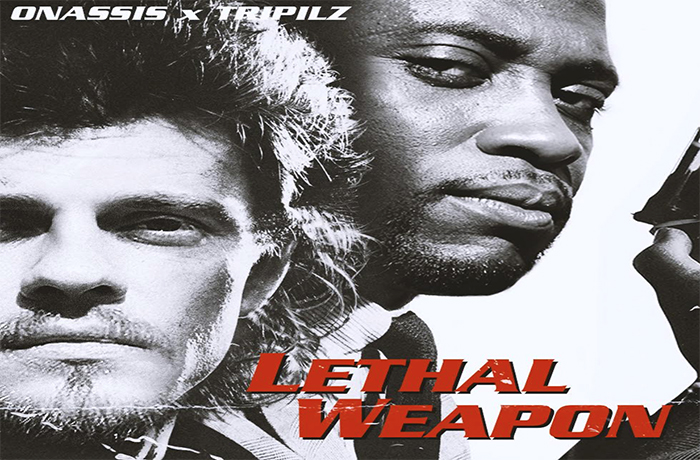 Young Onassis debuts on SpitFireHipHop with his 'Lethal Weapon Vol. 1' mixtape.
Recording artist Young Onassis has announced today's release of his anticipated collaborative debut mixtape series. "LETHAL WEAPON VOL. 1" – which features cover art designed by Saint Luke.
"LETHAL WEAPON VOL. 1" – which follows the Phoenix-based rapper's 2019 breakthrough single ROLLS ROYCE UMBRELLA is highlighted by production from TripiLz and clever songwriting and storytelling from Onassis. The recently released track, "Play" quickly garnered over 60,000 streams in under a month and is available now at all DSPs and streaming services.
The animated music video for Play is streaming now at Young Onassis's official YouTube channel. The project also features "Hood Tour Guide," which pays homage to Willy Northpole's DTP/Def Jam release  "Ghetto Tour Guide" from his major label debut album Tha Connect. 'LETHAL WEAPON VOL.1′ showcases the duos uncanny ability to make records that are both catchy, widely appealing, yet paint a clear picture of what it takes to follow what you want and how to cherish the ups and cope with the downs. "