The Council debuts on SpitFireHipHop with this new single titled "Council Arts" produced by Inztinkz.
Five Steez, The Sickest Drama (TSD), Inztinkz & Nomad Carlos have joined forces to create The Council. The group's first offering is the song, "Council Arts", from a currently untitled, developing project. On the track, the MCs trade verses over a hard-hitting boom-bap beat with a rich female vocal sample.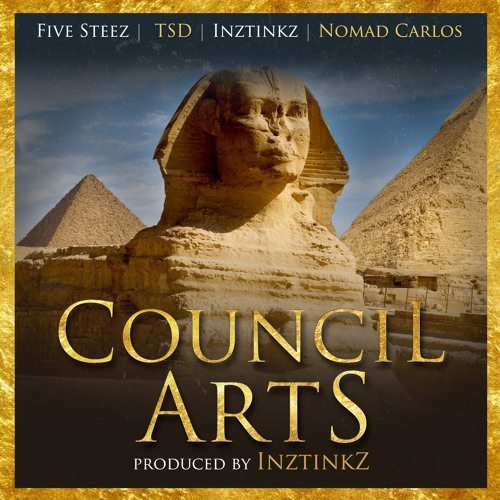 Preset with id 10 does not exist!Main playlist with id 305 does not exist!