General Steele releases "Unforgettable" featuring Sean Price and VVS Verbal.
General Steele of Smif-N-Wessun/Boot Camp Clik and Burlington, Vermont-based producer Es-K present "Unforgettable", their new single featuring VVS Verbal and the late Sean Price. "Unforgettable" appears on Steele & Es-K's new collaboration album Building Bridges, which features guest appearances from Buckshot of Black Moon, Smoothe Da Hustler, Shabaam Sahdeeq, and Rockness Monsta of Heltah Skeltah.
As one half of Smif-N-Wessun, General Steele crashed the hip-hop scene in the 1990s with their debut album Dah Shinin' (named a Top 100 Album Of All Time by The Source and a Top 50 Debut Album Of All Time by Complex). Their last release – 2011's Monumental– was produced by Pete Rock, and Steele has also collaborated with Tupac Shakur, Mary J Blige, 50 Cent, Raekwon and Bounty Killer. Es-K may be best known for his 2014 album Serenity (listen) as well as his Spontaneous Grooves beat tape series, where every beat on each tape was made in one sitting each.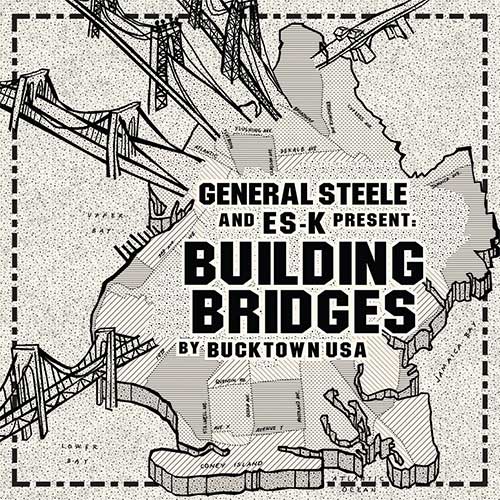 Preset with id 10 does not exist!Main playlist with id 481 does not exist!