Superior shares the new "Burn" single.
Superior's new single '"Burn" featuring Boston's Moe Pope and Mike P, is taken from his upcoming album titled "The Journey". The album release is due to February 17 2017. Including features by Blu, Edo G, Lil Fame of M.O.P., Reks, Verbal Kent, Termanology, M-Dot and more. "Burn" is the third single from the album, earlier released singles are "Superiority" featuring Reks and Mastermind featuring Verbal Kent. Purchase the new album here.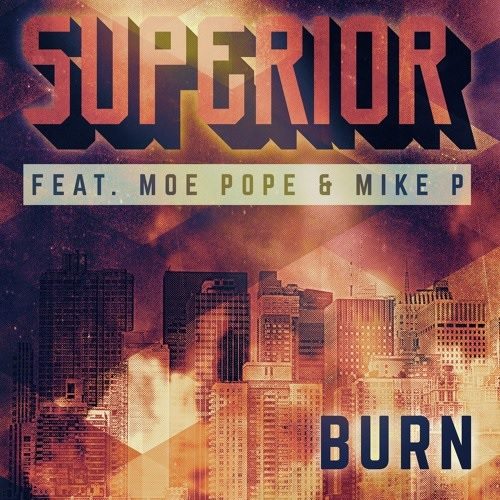 Track Listing "The Journey":
1. Make The World Go (feat. Blu & Edo G)
2. Guarantee That I mean That (feat. Skyblew)
3. Earn It (feat. M-Dot & Revalation of EMS)
4. Superiority (feat. Reks)
5. Open Letter (feat. Lyric Jones)
6. Fleshed Out (feat. Shaman)
7. Burn (feat. Moe Pope & Mike P)
8. Supreme (feat. Wildelux)
9. Daylight Savings (feat. Mad Flows)
10. Onslaught (feat. Supreme Sol)
11. Mastermind (feat. Verbal Kent)
12. Rapper Shot (feat. Don Streat, Termanology, Lil Fame of M.O.P. & DJ Grazzhoppa)
13. I Got You (feat. Rocdwell) *
14. The Breakdown (feat. SPNDA) *
15. Freedom (feat. Verbal Kent) *
* Bonus tracks, digital only!