Ali Vegas and Reek Da Villian 'What NY Sound Like' off their joint EP.
This new single from Ali and Reek is bound to get the attention of Hip Hop fans everywhere. Ali Vegas and Reek are working on a joint EP titled 'The Williams Brothers'. 'What NY Sound Like' is the first leak off the upcoming project. The two provide that gritty New York sound on this single. We cannot wait to hear more off the project.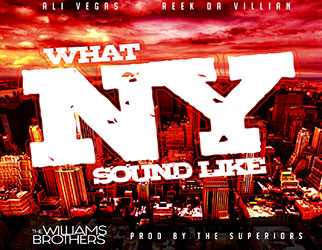 Preset with id 10 does not exist!Main playlist with id 494 does not exist!