F.Y.I. releases a new single, 'These The Times (Don't Judge)' from his upcoming album.
Los Angeles-based emcee F.Y.I. presents 'These The Times (Don't Judge)', the lead single from his forthcoming album ameriBLACKKK. Produced by Sir Jon Lee, "These The Times" features Kaye Fox (of J.Cole's "For Your Eyez Only") and horn player Ryck Jane. FYI recently released music videos for "Legend of G.O.A.T." and 'Trust Me'. Â F.Y.I. first gained notoriety in 2010 as part of trio Those Chosen and their collaborations with Grammy-Award winning producer, IZ Avila.
"Sometimes to see / The bigger picture / You have to develop / The negative / Resuscitate our problem / Causing drama / To have a chance / To live / Now it's breathing / On it's own / In the form of / Tamika's late / High rent / And what you owe / Mother Nature can rain / On your parade / Of rejoicing / Father Time reminds/ There's short period / For good choices / So what you do? / Fly with an angel on your shoulder / Or drive drunk with devil / Over a cliff to hang over / Cuz um"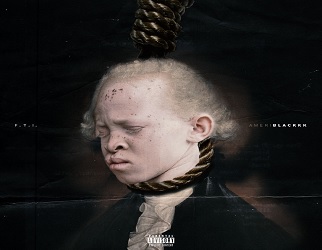 Preset with id 10 does not exist!Main playlist with id 511 does not exist!