Big Inf connects with Ali Vegas on new release titled 'Vicky'.
Big Inf recently released a new album titled 'New Industry'.  We have featured a the title track on our site back in February which featured Tribeca, General Steele, Cristion Dior and Trife Diesel. Today Big INf returns with another fire track featuring Ali Vegas.
Ali Vegas is no stranger to Hip Hop and has challenged those who are considered legends in Hip Hop. Ali says he did not let Nas or DJ Clue stop him from what he does. Listen to Big Inf and Ali Vegas on 'Vicky' below.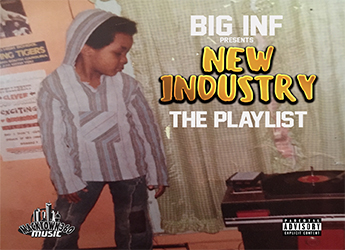 Preset with id 10 does not exist!Main playlist with id 530 does not exist!