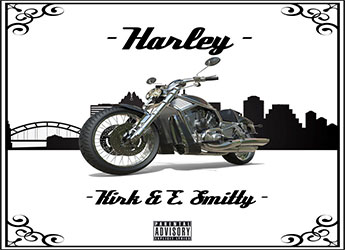 K.I.R.K. returns with his new single 'Harley' produced by E. Smitty.
K.I.R.K. & E. Smitty release their 5th single 'Harley'Â off of their forth-coming album 'Elevation Music'Â which they pushed back to September 21st to add more tracks to the project. "We set out to make music that no one else is making, crossing genres, coming with a variety of unique and authentic sounds" K.I.R.K. said.
"If you love Hip Hop and smooth soulful R&B, this is the record to make a baby to." Â Harley is like your bike, a down ass chick ready to ride out for you. Â Conceptually inspired by 2pac's hit record 'Me & My Girlfriend'. Listen to 'Harley'Â below.