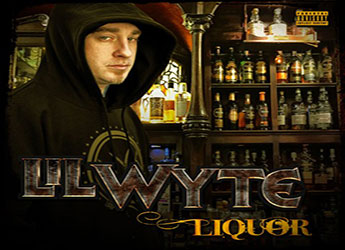 Lil Wyte returns with this new single titled 'I Forgive You'.
Independence is the name of the game for veteran rapper and Hypnotize Minds/Three 6 Mafia affiliate Lil Wyte. After more than a decade in the spotlight, the Memphis songwriter has amassed legions of fans world­wide, and consistently attracts new listeners from his catalog of intense solo and collaborative albums. The quick rapping, crunk to the core Southern rapper delivers his classic sound and infectious rhymes for the second installment of his Drugs/Liquor project.
Lil Wyte is back with Real Talk Entertainment to release his 10th studio album Liquor.  Quickly following up Drugs (which was released earlier this year), Liquor is laced with fiery beats and clever lyricism all rolled up into the craziness that is Lil Wyte; taking his fans on a journey of playful street themes and adventures all the while laced with liquor and drugs.
Today, Lil Wyte releases the first single, "I Forgive You," from Liquor.