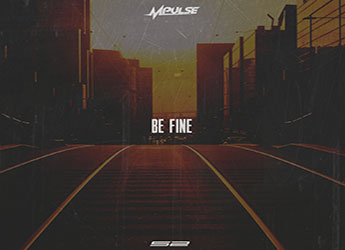 Mpulse drops off his final in his series titled 'Be Fine'.
The final week of Mpulse's year-long '52 Weeks' campaign. For the final release of the campaign, Mpulse delivers a personal, heartfelt ode to his family and loved ones, telling them everything is going to be fine. It's only up from here and Mpulse is looking to continue chasing his dreams, following his heart, and upgrading his life."
From Mpulse: "I just want to say Thank You for supporting me and my efforts to bring attention to my work ethic, passion, and music. This campaign is something I will always be proud of and I consider it a success to have finished it. Hopefully I've earned the respect of any hip hop fans who have followed it, and that they continue to check for me in the future. Much love to everybody who helped or had a part in it, thank you. Forever." Listen to 'Be Fine' below.