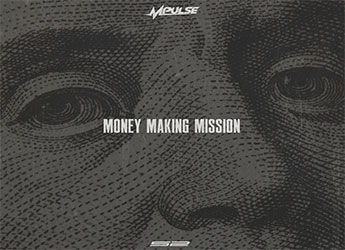 Mpulse is on a 'Money Making Mission' with production from Don Cannon.
With only 1 week left in his '52 Weeks' music series, Mpulse comes through with his 51st release in as many weeks. 'Money Making Mission' is as the title suggests, it lets you know where the Chicago spitters mind is. This song is for anybody who feels like they need more than they currently have.
This marks week 51 out of 52 for Mpulse's '52 Weeks' music campaign, where he plans to release new music every week for a year straight. We greatly appreciate any and all support we receive throughout the duration of this campaign.