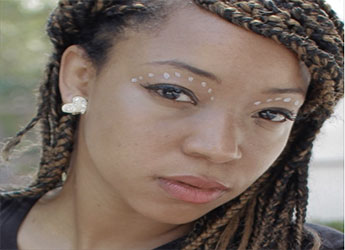 NeMiss ChiYork drops off her new single titled 'The Game We're In'.
As a follow-up to her first Summer '17 release, "Ruler," – which premiered on AllHipHop – the Chicago native, turned Brooklynite, NeMiss ChiYork, delivers her second single before the season closes out. Once again, enlisting star musicians, Nate Jones [bassist for Trey Songz], Adam Ahuja [collaborated under Warner Music Group & The O'Jays' musical director], and Nate Jones [musical director for Lyfe Jennings tour] for her R&B Soul infused Hip Hop record, 'The Game We're In'.
"In the vein of Jill Scott, this track gives a personal account of a love affair gone astray," shares NeMiss.
"The Game We're In" opens with mellow drums, melodic synths, and keys, that segue into the record's calming hook. Which then transitions into Nemiss' heavenly flow, where she unleashes rhymes about a man who has caught her attention, and won her over.