White Owl and DJ Fred Ones join forces for a real Hip Hop joint titled 'The Main Event'.
White Owl returns today with new music. He will join Flip The Script Radio tonight live from Newark, NJ. In celebration of his visit to the station, he releases this new joint from the forthcoming album, 'Born Yesterday'. White Owl enlists Fred Ones TME for production on 'The Main Event'.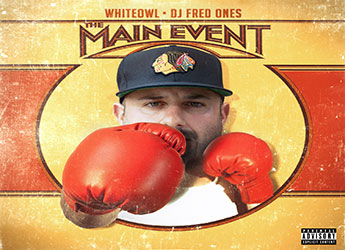 Preset with id 10 does not exist!Main playlist with id 536 does not exist!