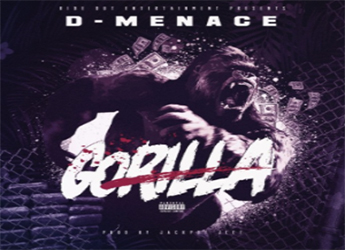 D-Menace debuts on SpitFireHipHop with his new single, 'Gorilla'.
D-Menace is a Hip Hop/R&B artist from the Washington Heights section of New York City and Lawrence, MA. He is 50 Cent's Street King Competition winner. An artist of many talents, he currently working to establish himself in the industry and put on for his City. With his street savy style and melodic tunes he smashes onto the scene with his head bopping debut single 'Gorilla' produced by Jackpot Jeef.
In an era of music where the internet and the public decides whats hot, D-Menace delivers and does not disappoint. Check out his debut single 'Gorilla' below.