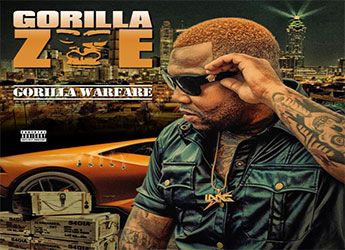 Gorilla Zoe wants you to watch and he will 'Show N Prove'.
Zoe has released three solo albums that attained top ten status on the US Rap charts; with his 2009 album, Don't Feed Da Animals, topping the charts.  After much anticipation, its sequel, Don't Feed Da Animals 2, was released in May and now Zoe strikes again with his fifth solo-album Gorilla Warfare.
Gorilla Warfare is filled with clever rhymes and catchy hooks, covering playful themes consistent with the lifestyle that is Gorilla Zoe. With the bravado aimed at the fellas and playful braggadocio directed at the ladies and is a must have for all of his fans.
Today, Gorilla Zoe releases the third single, 'Show N Prove' from Gorilla Warfare.